P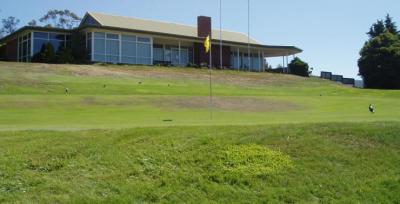 The club house as seen from the 18th green
The Richmond Golf Club is situated approximately 10 minutes from Hobart City and 5 Minutes from Hobart Airport. The course is located just 3km outside the township of Cambridge on the road to Richmond Village and has one of the most beautiful views overlooking the Barilla Bay waterway.
Richmond Golf Club is a private 9-hole country course and welcomes visitors and new members.
Richmond Golf Club is a member of the Southern Country Golf Association (SCGA), and the Tasmanian Golf Council and has reciprocal rights with Tasman Golf Club (Tas), Freycinet Golf Club (Tas), Bridport Golf Club (Tas) and Beacon Hill Golf Club in Victoria.
Richmond Golf Club Inc is supported by the Tasmanian Government.
COVID-19 update 21/12/2021
The Tasmanian Government has introduced mandatory mask wearing in public indoor settings in Tasmania, effective from 21 December 2021.
Consequently, masks are to be worn in our clubhouse until further notice. Masks may be removed to eat or drink, but must be put back on immediately after you have finished.
Masks are not required to be worn outdoors or whilst playing golf. You may choose to wear a mask outdoors as an additional safety measure against COVID-19.
Exceptions to wearing a mask i.e. for certified medical reasons, should be conveyed to the Board of the golf club.